Kale Chips are one of the yummiest ways to get in your greens!
In this video I'll show you how to make kale chips with the cashew cheese sauce.  So good you'll be surprised how fast you can eat a bunch of kale! Always make sure to drink lots of water when eating addicting dehydrated food.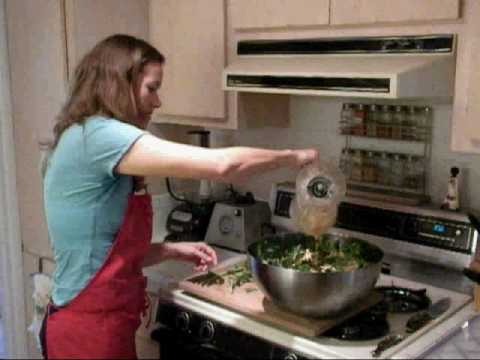 2 bunches kale
1 batch cashew cheese sauce
Pour cashew cheese sauce on kale pieces and toss kale. Set on dehydrator sheets. Dehydrate for 2 hours at 135 then 4 to 6 hours at 115 until crispy. Enjoy!
If you LOVE kale chips – Please share this with your friends. You can click the facebook share button and lets start a kale chip revolution! Your friends will thank you for introducing kale chips.
Be Well!
Suzanne
Related Posts: