This is it! Everybody asks me how I make the kale chips and its really so easy. The recipe is simple. Here it is:
Step one in the process for making irresistible, absolutely delicious kale chips.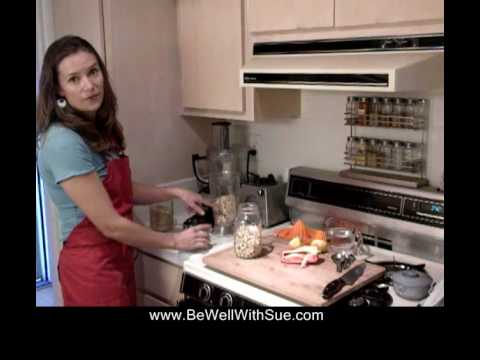 Cashew Cheese Sauce
Blend the following ingredients:
2 c cashews
½ red bell pepper
6 tbsp nutritional yeast
Juice of 1 lemon
1/4 tsp. salt
1 ½ cup water
Once you have the cheese sauce you're ready to make kale chips.
Related Posts: