Kale Chips with Cashew Cheese Sauce
Kale Chips are one of my favorite raw food vegan snacks.  Here I share my recipe for kale chips with cashew cheese sauce with you including step by step instructions for making the yummiest, crunchiest best kale chips around. This recipe may knock the socks off your dehydrator.  Please share your delicious home made chips with your friends.  Share this post too!!!! Lets spread the health of kale around and enjoy eating superfoods that taste super good!
Click play on the video below to watch how to make kale chips with cashew cheese sauce.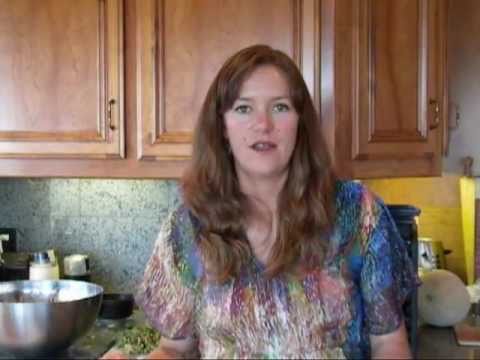 There you have it! Kale chips made at home!
Ingredients recap:
2 bunches organic kale
Cashew Cheese Sauce
2 c cashew pieces
1 carrot
1/2 red bell pepper
6 tbsp nutritional yeast
1/4 tsp sea salt
2 tsp lemon juice up to juice of one lemon
1 1/2 c water
If you don't have a dehydrator, I highly recommend the Excalibur 9 tray model. With an Excalibur dehydrator you can accurately control the temperature and ensure the enzymes stay active and your food is truly raw. A  dehydrator is like the oven in a raw foodies kitchen. Its a great investment if you want to make your own fruit roll-ups, raw crackers, cookies and of course kale chips!
You can learn more about my favorite dehydrators by following the link http://www.bewellwithsue.com/ExcaliburDehydrator
Note: This kale chip recipe includes an optional carrot in the cashew cheese sauce. To see my original cheese sauce  and kale chip recipe visit this older kale chip recipe post.
Thanks for watching and hanging out with me today! I would love to hear your comments and feedback. Have fun making delicious healthy snacks at home!
To your radiant health,
Sue
Related Posts: