Pea Sprout Adventures Part 1
Pea Sprouts are a wonderful healthy snack.  One of the benefits of sprouting at home is that sprouts grow anytime of year.  Growing pea sprouts on your kitchen counter only takes a few days from soak to harvest  and you can easily bring them along for a healthy snack.
These Pea Sprouts went skiing in Lake Tahoe. Click play to watch Pea Sprout Adventures Part 1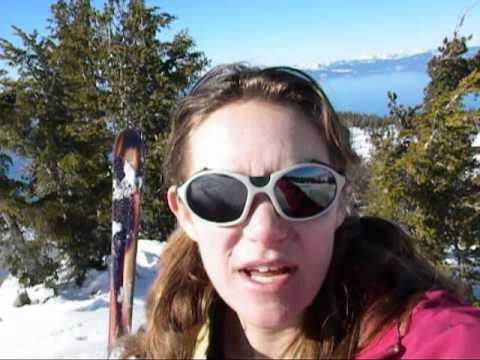 Whooaaa! Glad I did not loose my helmet down the hill there! I hope you enjoyed the pea sprout video and are inspired to bring healthy snacks along with you for your activities!
Recreation out in nature is very inspiring and uplifting to the soul. It is important to take time to "play" and exercise to balance out all the work in our life . It can literally re -create your day and life when you  make recreation in nature a priority. Even a 10 minute walk around the neighborhood helps!
Please share this message with your friends on facebook and get out to do you what you LOVE with a healthy snack together!!!
If you think you'd like to now more about sprouting…well I've got good news! My book and video Sproutology is hitting the press January 31, 2011. Dreams do come true!!!! You can get on the early bird notification list by visiting http://www.bewellwithsue.com/sproutology/
The book has everything you need to know about sprouting at home & includes recipes from other sprouting advocates.  It has been a labor of love for over 2 years and I think the world is ready for more home sprouters growing healthy snacks and live food!
Live Well,
Sue
Related Posts: