Pea Sprouts in the House!
Holy moly the round pea sprouts are tasty! This raw food recipe is from Sproutology: The Ultimate Home Sprouting Guide  and was contributed by the one and only Ken Rhola of Fresh and Alive!
It's a great soup to make in the summer, with one of my favorite sprouts.  Pea Sprouts! The best part is the soup will be ready in less than 10 min!
Fast, Delicious and Raw.
Click play on the video below to watch the Raw Food Recipe: Sprouted Sweet Pea Soup  kitchen demonstration.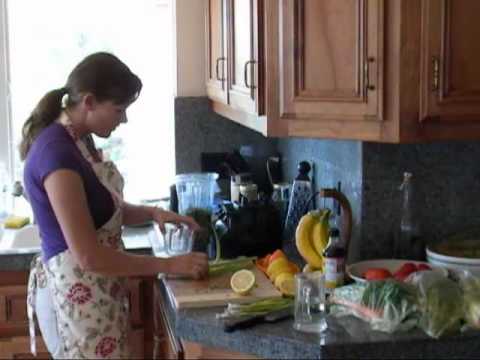 Sprouted Sweet Pea Soup
Toss in the Vitamix or other blender:
2 cups fresh sprouted peas
1 bunch curly parsley, rinsed in water and finely chopped
1 cup warm water
1/4 cup lemon or lime juice
3 tbsp organic first cold-pressed olive oil
2 tbsp Bragg's Liquid Aminos or Nama Shoyu
blend the above ingredients into a chunky soup
and place green onions on top.
Hope you enjoy the soup!
Fast and tasty raw recipes that are all so super nutritious and healthy are KEY to living Practical Raw.
If you're interested in more healthy raw recipes and sprouting enter your name and email
in the form below. I was having some issues designing the button and it keeps showing HUGE, but seems to work fine.
Think I'm better off working in the kitchen than on the website. Anyways, I wish you health and balance
along with World Pea'se!
Thanks for dropping by today. Have a wonderful rest of your day and make it a healthy one!
Be Well,
Sue
Related Posts: