When was the last time you went for a picnic?
Picnics are a great way to turn your healthy lunch into extraordinary! They add good company, sunshine and nature to your meal for the extra spice of life. You don't need to go hours away from home to enjoy a nice picnic.
May this video inspire you get outside and go for a local picnic the park!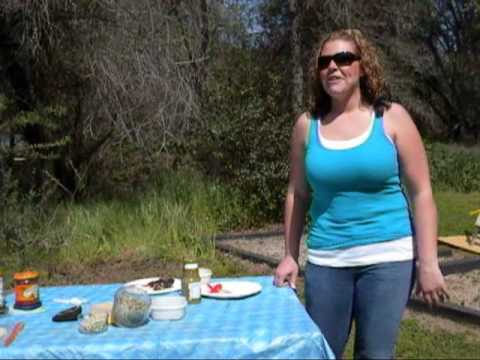 Picnic in the Park Sprout Wrap
A spelt tortilla filled with:
Sprouts: mung, pea, alfalfa, broccoli
Veges: avocado, spinach and pre-chopped carrot and cucumber
Topped with salsa and optional cheese
I used to work for Yosemite and had a picnic everyday I worked in the field.
Now I have to remind myself to eat outside and take time soak up the sun! And I want to remind you how inspirational simple things in nature can be.
So… picnic in the park anyone? Are you inspired to transform a meal from ordinary to extraordinary?
Be Well!
Sue
Related Posts: