What the heck is a  VORTEXER???
In the video below my brothers VORTEXER is revealed! Daniel Vitalis introduces Kevin Thomas and his creation, THE VORTEXER, structuring water with a cool view.
Kevin has built Vortexers for 3 and 5 gallon glass bottles and plans on building a 1 gallon VORTEXER.
If you're not a surfer, it likely you may have never seen water vortex before this video.
Click play to watch and enjoy the view!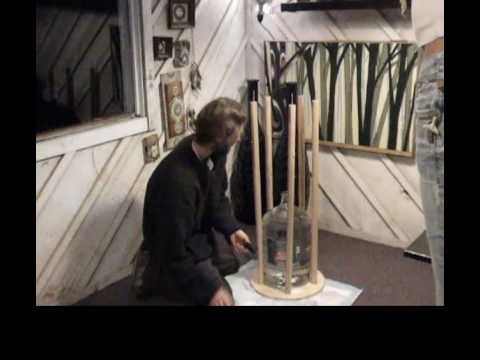 So do you want to vortex and structure your water? My brother Kevin would love to make you one.  If your interested in getting your own vortexer send Kevin an email at thomasapline@gmail.com. He will have a website www.thevortexer.com up and running soon!
Spreading the structured water love!
Live Well,
Sue
Related Posts: