It's Superfood Saturday! Today's featured Superfood is the almond.
Ever wonder how to make almond milk? It is really fast and easy, just watch the video below and I'll show you how it is faster to make your own milk than drive to the store! I hope you get blending soon and feel the health benefits of eating almonds!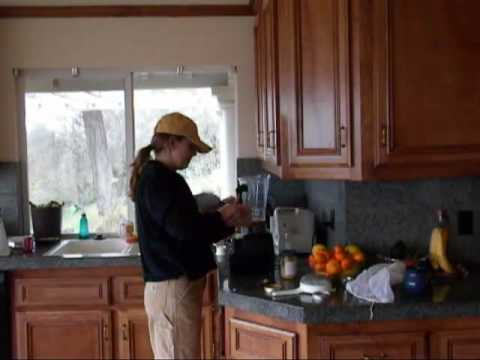 One serving of almonds (approx. 23 nuts) has 75 mg. of calcium!  Plus, like all nuts, they are a great source of protein. Below is a simple recipe to make fresh almond milk.
Almond Milk
½ c organic almonds
7 c. water
Optional:
1 tsp to 1 tbsp honey
1 tsp vanilla
Pinch salt
Process:
Rinse almonds and place in blender. Cover with water and blend until smooth.
Add desired optional ingredients and fill up blender. To have a smooth milk with a consistent texture, strain milk through a nut milk bag. Otherwise it will separate out with two layers of almond on the bottom and water on top. I simply shake it up and use the almond milk  in other recipes!
Live Well,
Sue
Related Posts: