French Toast and Bloody Mary's???
It's a windy chilly morning on the hilltop and my dads girlfriend offered to film a video for the blog. How sweet of her!
So this video is totally spur of the moment capturing my life at the current times. No makeup, sun and wind chapped from skiing this is me…Living back on the hill with my father and bringing something healthy to the table at every meal.
I transform his Standard American Diet (SAD) meal choices into a Practical Raw meal and live it up!!
Click play to watch the video!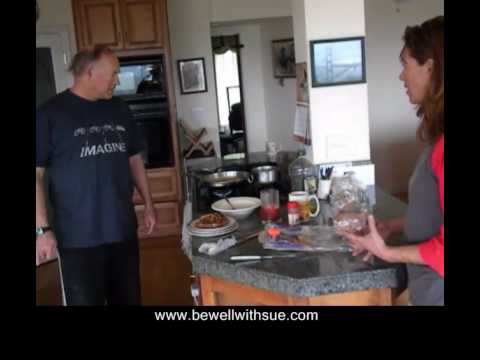 I choose to eat Practical Raw because my body responds so well to that balanced lifestyle.
I trust my healthy lifestyle will allow me to be skiing and hiking when I am ninety years old praising the chia seeds!!!
Here is a picture of my 90 year old grandmother and I enjoying a superfood smoothie a few years back. This smoothie was made with a VitaMix older than me!!!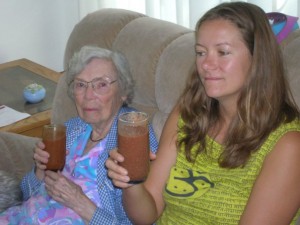 Bon Appetit!
Sue
Related Posts: