Happy Healthy Holidays!
Today I'm going to share a holiday raw food recipe Egg Nogg Sans Egg from RitaMarie's book Healthy Holiday Traditions. In the video below, I'm inside the Clement Lodge in Tahoe making this recipe for the first time.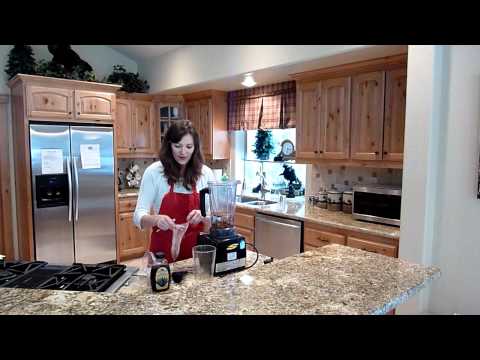 The drink turned out really good! I don't mind chunks of almond in my almond milk, so the texture was fine for me – but you may want to run the blender longer or strain the tasty holiday treat with cheesecloth or a nut milk bag.
We have plenty of unhealthy options around this time of year, so for a refreshing treat try the eggless nogg recipe and let me know your thoughts!  It's a holiday recipe you can enjoy without the side helping of guilt.
HOLIDAY EGGLESS NOGG RECIPE:
1c raw almonds (any nut will be okay, macadamia would be pricey but good)
2c water
¼c  agave nectar (or date paste)
1 tsp cinnamon
¼ tsp nutmeg
1/4 tsp cardamon
pinch of clove (optional)
Toss everything in your VITAMIX or other high speed blender and blend until smooth.
Enjoy!
RitaMarie has a collection raw food holiday recipes you can enjoy without the side helping of guilt in her Healthy Holiday Traditions book. Click on the image to discover more Healthy Holiday Traditions by RitaMarie.
I'm going make the Holiday Eggless Nogg  for my family on Christmas Eve and see how they like it.  I would LOVE, Love, LOVE to have you share this post with your friends on facebook & hear from you. Wishing you all the best!
Happy Holidays,
Sue
Related Posts: