What's Cooking in the Thomas house?
Competing for Gut & Kitchen Space: The Cacao Smoothie VS. The SAD Breakfast
I totally understand that not everyone wants to eat cacao smoothies, wild edibles, sprouted seeds and feel ENERGIZED all day. Regardless if the benefits of eating healthy are rewarding beyond measure, if you have not experienced the benefits you will continue to eat what you always have fueled your body with.
Well….It's So funny!!! As I was about to film the making of my healthy breakfast, A Cacao Blueberry Smoothie I walked in the kitchen to find 2 SAD Breakfasts in the making.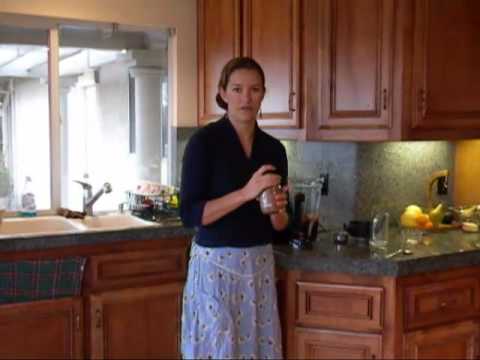 Unfortunately, what most Americans eat is SAD. The Standard American Diet.
The Standard American Diet has the following traits:
High in animal fats
High in unhealthy fats: saturated, hydrogenated
Low in fiber
High in processed foods
Low in complex carbohydrates
Low in plant-based foods
Or you could fuel your body with Superfoods….
Cacao, the raw chocolate bean is known as "food for the gods"
Well gods and goddesses….I say enjoy your cacao! I like the powdered form, it's easy to add in smoothies like the one I made in the video above.
Here are a few reasons to eat Cacao:
Cacao can stimulate bowel function and improve digestion.
Contains cover 300 chemical compounds, some that stimulates brain activity with natural euphoric, and anti-depressant qualities.
Cacao is high in magnesium, an essential mineral
Cacao is high in sulphur which helps make healthy skin, air and nails.
I do my very best not to judge and then preach upon family and friends for their dietary choices.
Un-solicited advice is usually not taken very well. And who am I to say Dad, "DON'T EAT THAT, OMG HOW COULD YOU put THAT in your BODY?"
Everybody must operate their own free will and be accountable for their actions.
I feel so great having balanced my weight and kept if off  that I am proud cheerleader for the Vita-Mix and practical raw food lifestyle. I express my free will to live a balanced healthy lifestyle and be an inspiration to others to find their balance.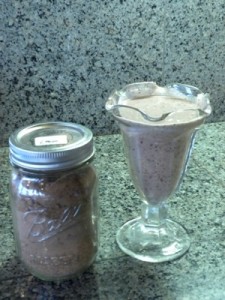 What would you vote for in a  Cacao Smoothie VS. SAD Breakfast contest?
Yours in Health,
Sue
Related Posts: