Coconut Water Benefits – Nutrition & Electrolytes
Coconut water has the five electrolytes that are already in our bodies. Are you ready for potassium, magnesium, phosphorous, sodium and calcium in a drink that tastes GREAT!!!.
All of these electrolytes help in certain functions of our body. Also, being a natural health drink, coconut water does not contain any preservatives, fats or cholesterol – or crappy food coloring!
This makes it a good drink for everybody regardless of your conditions.
Plus it tastes great, did I mention, its yummy!
Coconut water is very hydrating, and a wonderful summer treat.
In the video below I share an extra traveling tip. Click " play" to watch the video and enjoy!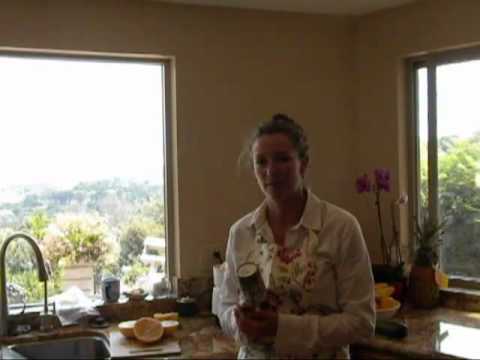 Before your next adventure grab a coconut water with all five electrolytes, unlike most sports drinks.
Studies have shown that drinking coconut water directly lowers blood pressure in 71% of people.
So if you're hypertensive, start each day with a bottle of coconut water, which will help balance your electrolytes after your overnight "fast" that occurs when you sleep and use up your electrolytes.
Try a cold one today!
My personal favorite is Amy's and Brains with Pulp. You can get it at Whole Foods.
Thanks for stopping by! Would love to hear your feedback.
To your radiant health,
Sue
Related Posts: