Of course,  I can't name every recipe after myself.  But this coleslaw was created from a need to make something delicious with my very first homegrown cabbage! So with gratitude for the garden, enjoy Suzy's Red Slaw.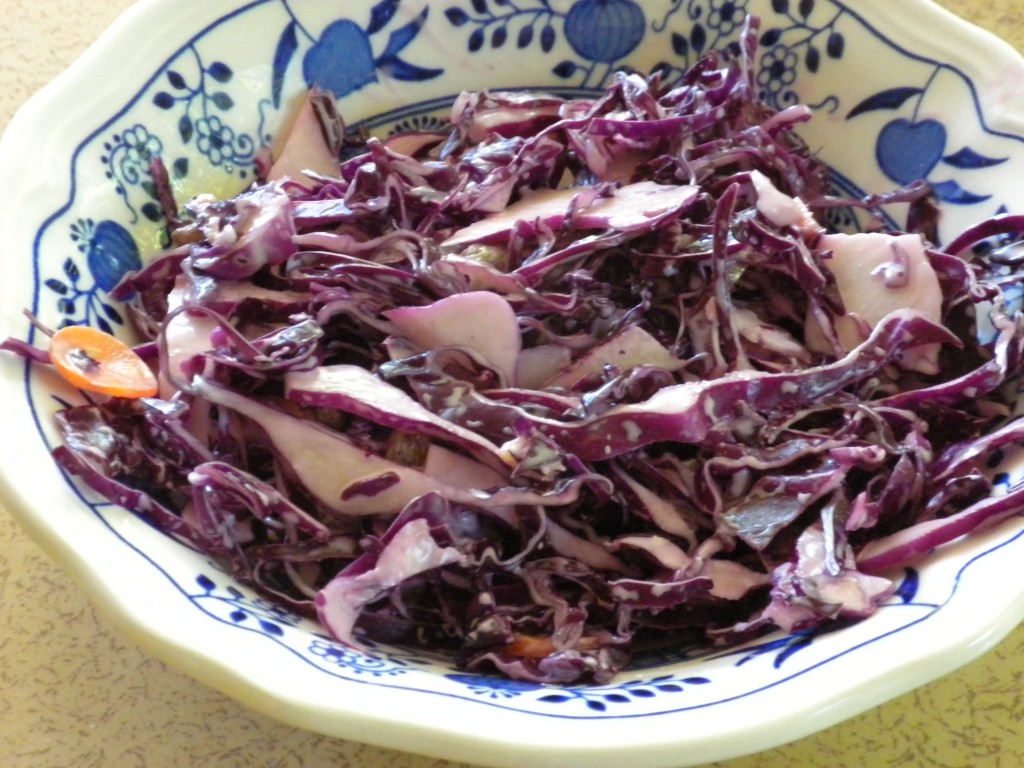 6 servings
1 red cabbage shredded
1 carrot shredded
¼ c Hunza golden raisins
½ c veganaise
1 tbsp fresh lime juice
1 tbsp red wine vinegar
Quarter size chunk of fresh ginger minced
Steps:
Shred cabbage and carrot into a bowl.
In a separate bowl mix the rest of the ingredients for the dressing.
Pour dressing over the cabbage and stir well
Can be marinated and made ahead of time or enjoyed within seconds!!
Notes: To make the dressing sweet  add 1 tbsp honey
Cabbage is good for you and this coleslaw tastes great!  It is a good source of vitamin C, and helps remove toxins from the body.
Enjoy the Suzy's Red Slaw and please share the recipe with your friends on facebook so they can enjoy it too.
Much Love,
Sue
Related Posts: