Holiday Greetings!
Tis' the season to be sipping on warm tea and expressing our gratitude. It's also the time of year we buy gifts for family, friends, co-workers, and ourselves (selfish elves).
Here are some healthy items I recommend for you and your loved.  The things I picked out to include in the following list are items I personally love or would love to have.  The gift guide include 8 -10 items in 6 Categories: Good Kitchen Equipment, Bold Books and Journals, Pure Food, Health Supplies, Beauty Supplies, and Adventure/Fun. To make it easy for you I included links and current prices on  items.

Happy Holiday Shopping!
28 Gift Ideas for Healthy People
GOOD KITCHEN EQUIPMENT
1. Vitamix(Starting at $449.00)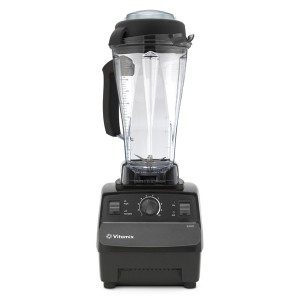 If I could name just one machine that has changed my meals the most it would be the vitamix Blender. I love this machine for making smoothies and use it  everyday. I have even brought it with me traveling for smoothies in the hotel and once outside a gas station! While I use the Vitamix the most for smoothies – I can not forgot almond milk. We make fresh almond milk  3 times a week. I just used it for the second time today for a butternut squash soup. Food pours out of  with extra YUM! when its fully blended. It is a large investment, but really worth it. My brother had the Blendtec and switched over to Vitamix. What a BIG  present of health that would be under the tree!
2. Excalibur (Starting at $249.95)

http://www.excaliburdehydrator.com/dehydrators/9-tray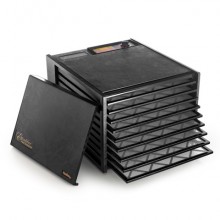 It is the best dehydrator around. This piece of kitchen equipment is not something I use everyday, but when I do BIG BATCHES of homemade kale chips, raw crackers, fruit roll ups, apple chips, etc… I recommend the 9 tray, so you can do big batches at once. It is a wonderful tool to preserve seasonal food and make healthy snacks. One disadvantage, the baby is huge and takes up tons of space. We store ours in the garage and bring it in for running.
3. Citrus Juicer ($29.00)

Cuisinart CCJ-500 Pulp Control Citrus Juicer, Brushed Stainless
is the Citrus Juicer we are using now. Love it!
I LOVE fresh squeezed orange juice. You need this to make citrus juice. Fresh grapefruit juice, orange juice and even lemon juice for recipes is a breeze. When I make lemon juice in the morning, I have an orange plastic hand juicer I like  but this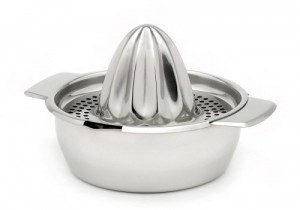 hand held Citrus Juicer for $15.20 StainlessLUX 73601 Brilliant Stainless Steel Juicer / Fruit Squeezer – Quality Houseware for Your Home
would be so much better because its not plastic. Maybe one will magically land under the tree!
4. Bamboo or Hardwood Cutting Board (Starting at 12.99)
Core Bamboo 10488AM Amazon Exclusive Bamboo Cutting Board Set, 3-Piece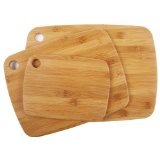 I have decided that all you really need in the kitchen (for basic survival) is a good cutting board and sharp knife. It welcomes you. It helps you create space and prepare your delicious food. And a side bonus, if you're a foodie like me, nice cutting boards help your pictures turn out better! My father got me a locally made cutting board with gorgeous colors last year for Xmas. I love it.
5.Chef Knife ($43.99)
J.A. Henckels International Classic 8-Inch Stainless-Steel Chef's Knife
Any good chef knife will make a huge difference to someone who is using a dull blade. It is a gift that would last forever!
6. Adjustable Mandoline Slicer ($19.64)
Kyocera CSN-202-RD Adjustable Mandoline Slicer, Red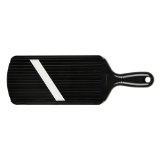 This baby helps so much when making pickles or anything you want to make uniform. Great for making apple or yam chips. It's nice how you can very the slice size. I have even made zucchini noodles with mine. Make perfect slices of anything!
7. Ball Jars 9.99
Ball® Regular Mouth Pint Jars with Lids and Bands- Set of 12 (by Jarden Home Brands)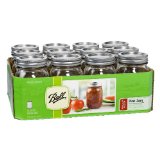 I got my brother a set a Ball Jars in the past for Xmas. I use them for sprouting, storing seeds and dry good in the pantry and storing left over liquids in the fridge. Always nice to have glass storage! I don't think you can ever have enough jars around.
8. Stainless Steel Cookie Sheet 15.00
Norpro 12 Inch x16 Inch Stainless Steel Cookie Sheet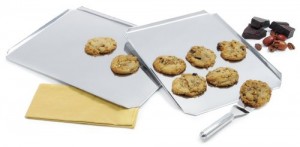 Avoid the non-stick! Keep the chemicals out of your cookies with a stainless steel cookie sheet. This one  for someone special on my list! HoHoHoHo!
BOLD BOOKS & JOURNALS
9. Create Your Amazing Year Workbooks by Leonie Dawson (Starting 9.95)
Colorful, creative, sisterhood magic awaits you. I suppose it is the results that speak the most. This yearbook has helped me plan and release some of my biggest dreams. Launching the Sproutology Green Thumb membership and now getting a book on kindle become real life experiences when I use her guidance. Gotta love the 3 MITs. (That's Most Important Tasks, everyday 3 things and keep growing!)

10. Placer County Real Food From Farmers Markets: Recipes & Menus for Every Week of the Year
( $ 18.55)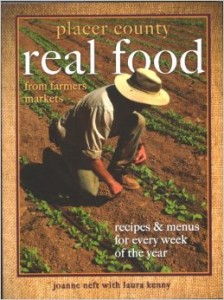 The recipes, the pictures, the inspiration to use local food from Placer County Farmers Market, oh how I adore this book. I love how they pair food for the meal plans that compliment each other so well. Salmon and cucumber salad in the summer is now a staple dinner.
11. Eat-Taste-Heal: An Ayurvedic Cookbook for Modern Living
($20.45)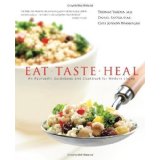 This book is based on Ayurvedic Science and has some real tasty meals. I think it is a great resource to help you find foods that are good for your body. Furthermore, you grasp not all foods are meant for everyone and some body types do much better with certain types of foods. I personally enjoy more root vegetables (yams and beets) knowing they help ground me.
12. The New Moosewood Cookbook (Mollie Katzen's Classic Cooking)
($13.88)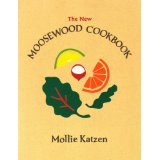 A Classic vegetarian cookbook. I have had mine since college and moved it around the country with me. I have a few of Mollie Katzens books I like the recipes so much.
13. The All New Good Housekeeping Cook Book
(used for 0.64 cents)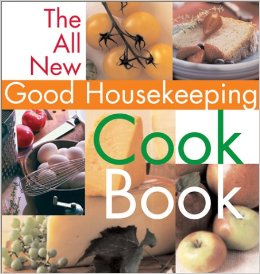 Another Classic. I adapt most of the recipes that I use in here and primarily use it as a starting point. For example making lemon bars and switching coconut butter for butter, or chocolate chip cookies and I switch out white flour and use spelt flour. This pictures and instructions are great for basic skill and fine food prep.
14. Ball Blue book Guide to Preserving  ($7.99)
Ball Blue Book Guide to Preserving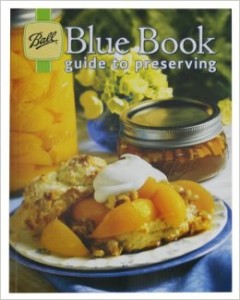 I got this book for my  mother (kinda so I could reference it) last year as a gift hoping she would make canned pears, jam and jellies again. Unfortunately, I have yet to see her use…but I still made pickles from homegrown cucumbers 😉
15. Sproutology ( $ 19.97)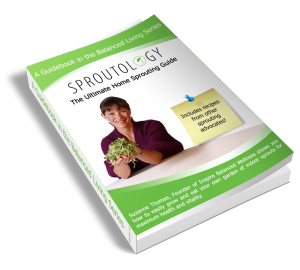 The book list would not be complete without me giving a plug for my first book Sprouotlogy: The Ultimate Home Sprouting Guide. I released this book in 2010 to show people my sprouting secrets and share recipes from my kitchen and some of my favorite raw food advocates. Most of the recipes are raw vegan. I am running a Holiday Special that gets you the book and 12 video modules at half price.
PURE FOOD
16. Organic Sprouting Seeds

Starting at $4.00 up t0 $43.00

I am probably more likely to be the selfish elf on this one and buy myself seeds. Note to friends and family: seeds store great for years. Some seeds I need:
Broccoli seeds ($13.83) Noted for anti cancer fighting properties for over a decade. These sprouts are awesome to have fresh!
SunFlower Seeds ($6.33)  for Sunny Greens
French lentil ($10.42) Live Lentil Salad is staple. These seeds make it happen!
I have a good storage amount of these seeds:
Sweet pea,$4 Oh Sweet Pea. Soups and Grown into greens are my 2 favorite ways to enjoy pea sprouts.
Mung bean,$6 Excellent beginner seed to sprout. Great in stir fry's and eaten raw
Fenugreek ($9.62), Starwest Botanicals Organic Fenugreek Seed 1 Lbs
Red clover ($6.42), Very similar to Alfalfa, but a touch sweeter.
Alfalfa ($8.33)The most known sprout. I use them in wraps and salads and juice them!
Radish ($5.08) Very spicy flavor, good in sandwiches
Salad Blend ($6.25) Good for wraps and garnishing!
Those are good seeds to sprout, baby!
17. Nutiva Organic Chia Seeds, 12-Ounce Bag

(5 and half bucks on Amazon!) A seed of its own rank. Chia seeds are mucilaginous, which means they get a jelly coating when soaked in a liquid. They are not really used for sprouting – but make powerful addition to your smoothie or simply added to water with lemon for a healthy energy drink. I could go on about why I love chia seeds, but this post is already getting long. Check out an older post about chia seeds benefit here.
18. Seasonal Fruit Buy local or get this box for $27.95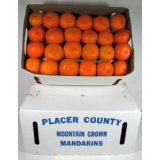 Local fruit from your area is fun to give to family. Mandarin Oranges from Placer County are one of my favorite local foods.
Satsuma Mandarins Placer County California 10 Pound Box (Expedited Shipping Suggested)
19. Kale Chips $6.29

Rhythm Superfoods Kool Ranch Kale Chips, 2 Ounce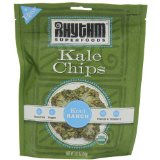 I am a huge kale chip fan and not sure what I would do if a case of these kale chips came for Christmas. I would need a huge glass of spring water for sure! I love kale chips and this brand from Austin Texas is my favorite when I don't feel like making any at home with this kale chip recipe posted back in 2011!.
HEALTH SUPPLIES
20. Oregano Oil 16.54
Source Naturals Wellness Oil of Oregano, 1 Ounce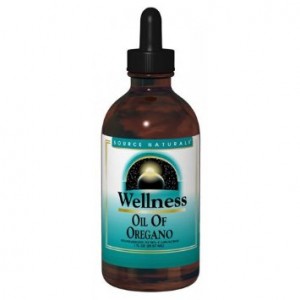 Works great to kick a cold.
Nice to have in your cabinet when you need it!
The super immune booster. I found this product a few years ago and now my pantry is never without it.  I like to mix it with coffee 😉
22. Sovereign Silver (Starting at $28.97)

Colloidal Silver 8 Ounces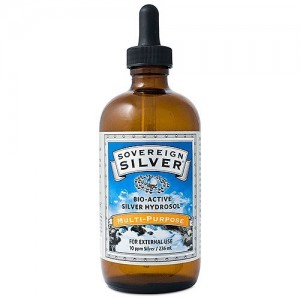 I have witnessed Sovereign Silver heal wounds on my pets. I take it for general immune system support.
BEAUTY SUPPLIES
23.Ann Marie Gianni  Skin Care Sample Kit ($10.00)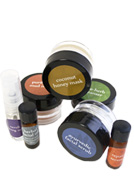 My skin could eat the herbal oil up, it smells so good. I don't use many products on my skin because of the toxic chemicals found in makeup and skin care. AnnMarie Gianni Skin Care is Organic, Wild Crafted and Natural goodness olalala!
24.MSM Cream MSM Lotion – Orange Ylang-Ylang, 8oz

My brother had some of this cream at his house. I loved it. MSM is good for the face to keep your skin looking young.
I remember working in the desert, after a long day in the sun I had some MSM cream that my face would absorb like a sponge.
ADVENTURE/FUN EQUIPMENT

25. Thermos Nissan Stainless-Steel Vacuum Insulated Bottle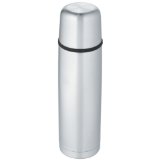 I've had mine Nissan Thermos for over a decade and still love it! Keeps hot drinks warm on the road trips or sometimes I bring Miso Soup while skiing. Never leaks, keeps beverages hot for hours, just like a good thermos should.
27. Portable Solar Panel –Powertraveller PMEXT003 PowerMonkey Extreme Black Device Charger /w Adapters
I don't have one of these yet. The idea of compact solar power for small devices is really great and I would love to test one in the field.
28. Pocket Knife – but not any pocket knife.
Leatherman 831102 Super Tool-300 Multitool with a Sheath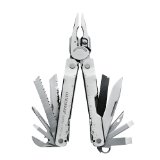 I have used my Leatherman Super Tool for years. Along with the Nissan Thermos above it has been my trusted tool in the woods. You will always have a knife and screwdriver around with this multitool.
Love the Leatherman!
I hope you enjoyed the Holiday Gift Guide for Healthy People.
May you receive exactly what you desire and give some healthy gifts to Inspire.
Happy Holiday!

In Love and Service,
Sue Thomas
Note: In some cases I receive a commission when you buy though a link on this website. Your price is the same, but we receive a small referral fee. If you are reading this, THANK YOU. I appreciate your support, it helps fund this blog and continue our mission to make healthy living fun and delicious.
Related Posts: