Hello!
Pesto Recipe with Video by Sue Thomas
Today I've got a sweet summertime favorite: fresh basil pesto. Yumm! This recipe is kid approved, check it out by clicking play on the video below: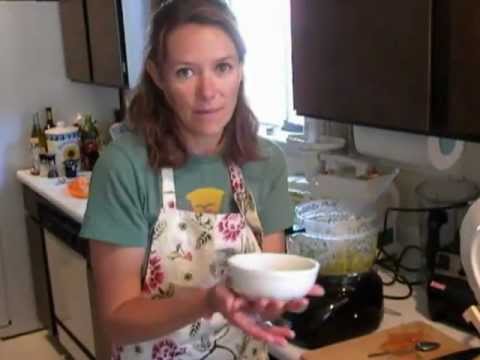 ::Pesto Recipe::
2 cups basil (1 bunch with stems removed)
5 cloves garlic
1/2 tsp sea salt
1/3 cup pinenuts
1/3 cup olive oil
3 Tbsp lemon juice
I don't add cheese, however many people like 1/3 cup Parmesan.
This recipe was inspired by Natural Trading Co Organic farmers.  I encourage you to grow fresh herbs or get out to a local farmers market and eat what is in season. Summertime basil is the best!
I served the pesto on roma tomato slices. Pesto sliders 😉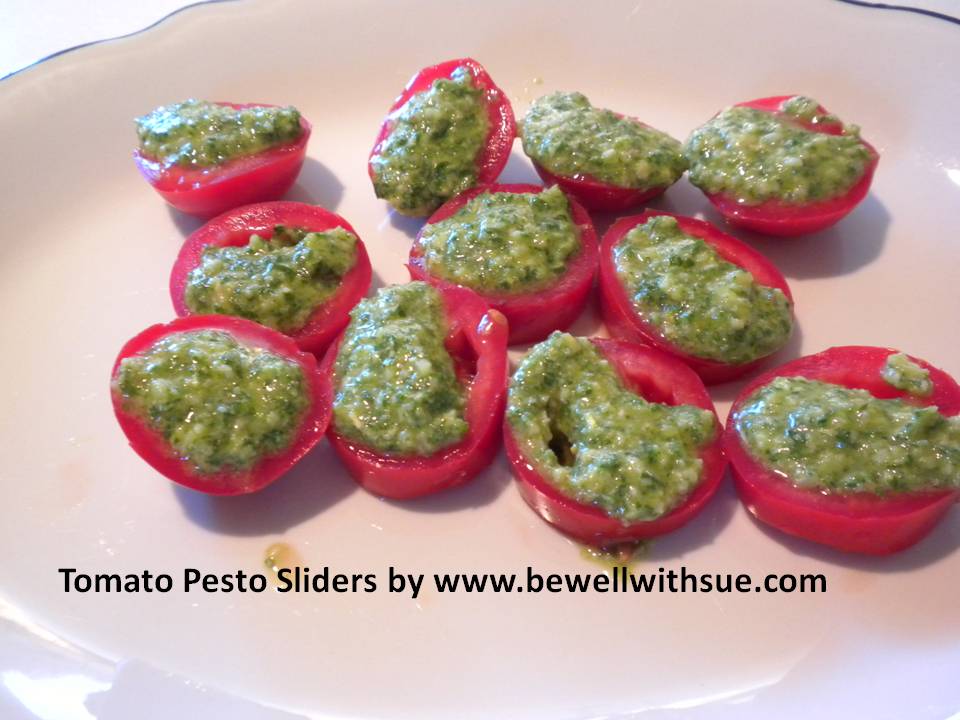 If you liked this post and recipe, please share it with your friends on facebook and share the PESTO LOVE!!
I love hearing from you so feel free to leave  a comment below.
Your friend in healthy living,
Sue
Related Posts: