Hey there!
Today I am happy to share with you some juicy inspiration…and a delicious juice recipe!
I ran into Cindy at Whole Foods in Roseville, CA and found her message so inspiring and
personality so uplifting I decided to create a video for you!
Click play on the video below and see what brain juice is all about.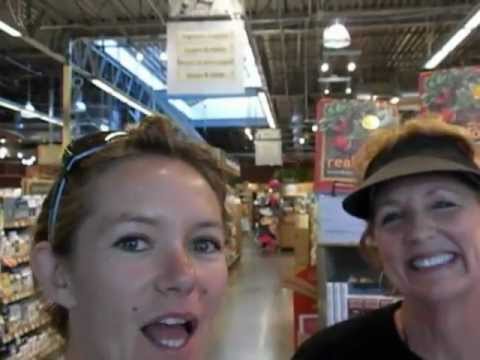 That is so awesome!  Juicing for 8 grand kids!
So remember…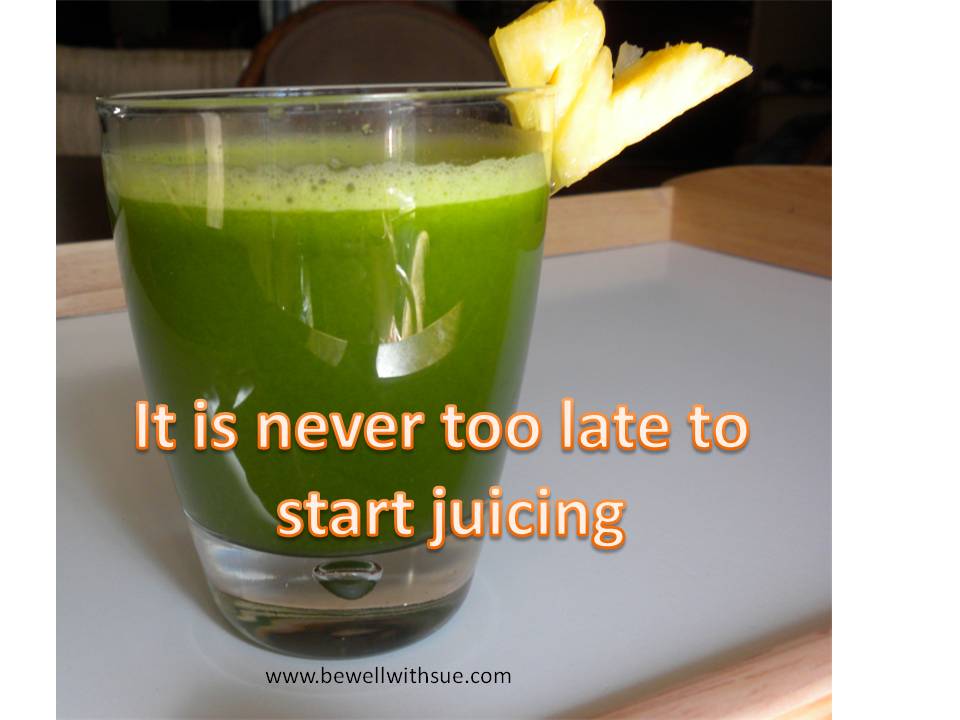 Try this really tasty juice recipe:
Morning Magic Juice
8 carrots
4 stalks celery
5 chard leaves
½ bunch parsley
2 leaves of fresh aloe
Small chunk of pineapple
1/2 lemon
If you can't get fresh aloe ( I grow mine 😉  ) you can use 2 oz of aloe juice or leave it out.
Yum!
The thing is….you really do notice a difference with regular juicing.
Your skin starts to glow and shine,
Your nails improve, and
Your hair is stronger and looks better.
So…yah! Imagine what is does for your insides. Good stuff.
Juicing supports the rebuilding of healthy tissues by supplying the body
with loads of living enzymes, vitamins and minerals.
Just look at the recipe above. Where else are gonna get in
8 carrots, 5 chard leaves, 1/2 bunch parsley, aloe juice, pineapple and lemon?
Loads of Love!
Cheers,
Sue
P.S. Thank you for sharing this message with your friends on facebook.
The more YOU juice and share your love for juicing – the world really is a healthier place.
Thank you for being that inspiration and light to your friends and family.
Related Posts: