Hey there,
This post is dedicated to Cera who asked for a video tour of my kitchen to see what my favorite kitchen gadgets include.
If you like to play in the kitchen, or are desiring to learn more about how to cook healthy and prepare delicious meals for your family this video will show you what tools I LIKE THE BEST in my healthy kitchen.
After I made the video, I realized the dehydrator was in the garage and I didn't show it. I only bring it in when in use and often run the baby outside 😉
Click play on the video below to see the tour and make sure to watch until the end. I give the best tool at the end and best of all…. It's free!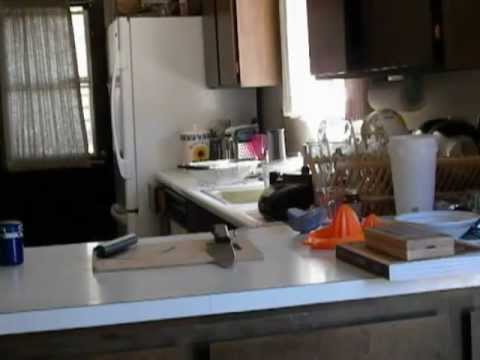 I apologize for the framing being "not the best" and chopping my own head off. But, I'm realizing that imperfection is better than incomplete and then not sharing the video.
I was blessed to be raised with a healthy kitchen. The older I get, the more AMAZED I am at how my mother prepared meal plans, worked a full-time job as nurse, and managed to teach my brother and I, "the basics of living healthy and in balance"
Below are 10 BASIC PRINCIPLES my mother taught me:
1. Always wash your hands.
2. Buy from the bulk section.
3. Recipes are guidelines, feel free to play and experiment.
4. Processed foods should be avoided, if its in a box or bag, think twice and read the labels!
5. Nuts are proteins and should be stored in the fridge for optimal storage.
6. You can make almond milk in the blender in less time than going to store.
7. Cooked Grains and Beans freeze well for later use.
8. It is okay to make a total MESS, and leave the dishes  😉
9.  Honey is a good sweeter, white refined sugar = white poison.
10. Make  your food with LOVE. Intentions go a long way.
bonus principles:
– you don't have to eat everything on your plate. If you're full -STOP eating.
– Organic is BEST. Homegrown AWESOME.
I hope you enjoyed the tour and 10 basic principles shared today.  If you found this valuable please share the post with your friends on facebook.
Healthy kitchens lead to healthy families and then HAPPY communities!
Your friend in healthy living,
Sue
P.S. If you have something to add, please comment! What tools do you LOVE and what Basic Principles have helped you the most?
Related Posts: