Let's get in touch with where our food comes from. The closest you can get to your food source is to collect it FRESH yourself! Raw superfoods such as mulberries and dandelion greens can be collected at ease when we identify the wild edibles growing around us. These raw superfoods grow in mineral rich soils that can include our very own backyards! Watch the video below to discover where I found an abundant source of the FREE WILD SUPERFOOD, White Mulberry!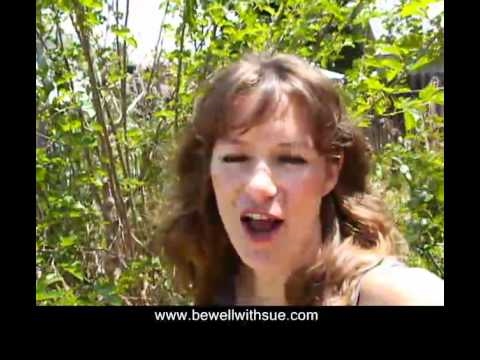 Awesome Huh?!! A Wild Superfood right in the backyard. WOW.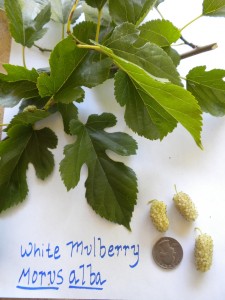 White Mulberries are one of my favorite raw superfoods. Wild foods rock! Wild Superfoods to boot!
So go ahead and get your green on! The early bird gets the worm is no joke. Raw superfoods for FREE are in high demand!  Just as these berries are ripening to the state of the premium delicacy, the birds flock in. It is best to harvest when the fruits are fully ripe and gingerly fall off into your hand as you collect them. Unripe fruit has not reached its full mineral content and will not be as tasty, so hold off until the fruit is ripe! Just wait a day or two, or look around the plant for another fruit that is further along.
When the fruit is ripe, and the mulberry falls off easily pick as much as you can. I have preserved some of the perfectly ripened fruits with dehydration (love that Excalibur!).
Typically, fresh off the tree is the best way to enjoy a delicious raw mulberry.
Eating wild foods will ensure you are eating foods in season. One of the many reasons to eat in season is eating wild foods are local, fresh and the "real deal".
As the seasons change, the wild edibles available will change too. I am looking forward to fresh plump blackberries and elderberries! Do you love wild berries too?
I am curious what wild foods do you enjoy?  I would love to hear your comments. Wild foods are the real deal, as mother nature intended.
Happy Eating!
To your Super Health!
Sue
Related Posts: